PERRY'S PROFESSIONAL GUIDE TO GUERNSEY
Using the latest States of Guernsey data, the Perry's Professional Guide contains detailed, large scale, maps of the island, with all buildings and property boundaries marked, which assists everyone who needs to identify precise locations on the island. Ideal for delivery companies, taxis and businesses.
Featuring the unique Perry's grid which is widely used throughout the Islands.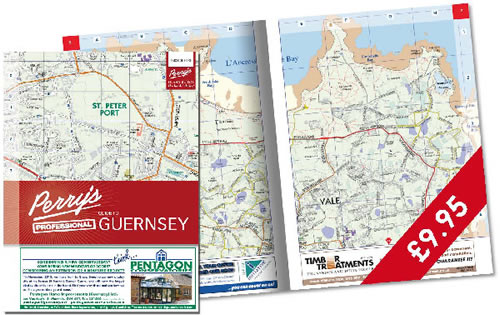 ---
PERRY'S OFFICIAL GUIDE TO GUERNSEY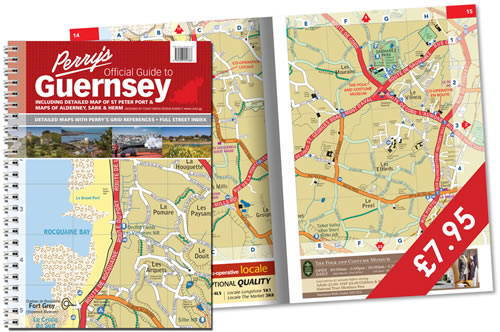 This is where it all started! Containing detailed, sectionalised maps of the islands, the guide is an indispensable aid to navigating the islands.
Originally created by Roy Perry in 1967, this iconic map now benefits from being digitised and spiral bound with larger, clearer pages.
The Perry's grid is used by Estate Agents, businesses and government to quickly identify the location in the Island.
---
COASTAL WALKS & NATURE TRAILS IN GUERNSEY
Detailing 16 walks around Guernsey, the latest edition of this walking guide was published in 2010, and for the first time was perfect bound with the use of full colour throughout. Beautiful Chris George images and updated Perry's maps to illustrate each of the walks make this an ever popular publication, with both visitors and local residents.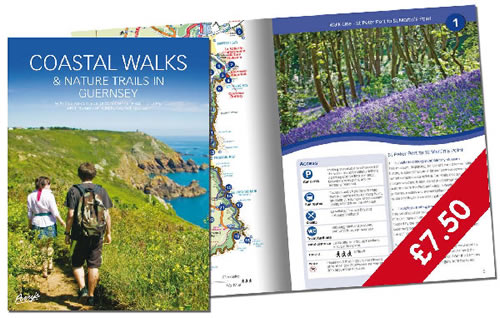 Available from bookshops, garages and other outlets locally, and by post from The Lexicon (Tel: 01481 721120) and The Press Shop (Tel: 01481 724829).